Tourism
---
Accommodation
Hotel "Podravina" 
Address: Ulica Hrvatsek drzavnosti 9
tel.: 385 48 621 025, 385 48 621 026, 385 48 621 178
fax: 385 48 621 178
e-mail: prodaja@hotel-podravina.hr
www.hotel-podravina.hr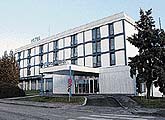 Hotel PODRAVINA, located in the centre of Koprivnica, offers the original Drava valley atmosphere!
You will feel welcome at any time of the day.
The hotel is the ideal choice for business people and tourist groups, whether they are on a sightseeing tour of the otwn and surrounding area or in transit.
Our air-conditioned restaurant, offering a choice selection of local and international cuisine, and a coctail bar with a wide range of beverages and desserts are at your disposal.
Business people are recommended a separate banquet hall for conferences and presentations as well as business meetings in a discrete setting.
In favourable weather conditions we recommend staying staying at the hotel terrace!
The hotel also organizes wedding receptions, business lunches, graduation parties, banquets and cocktail parties, while the sales department takes caters for tourist groups and transit accommodation.
Hotel "Bijela Kuca"
Address: Kolodvorska 12
tel.: 385 48 240 320
fax: 385 48 240 321
e-mail: prodaja@hotel-podravina.hr
www.hotel-podravina.hr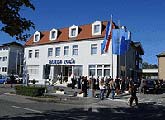 Hotel Bijela Kuca is a modern catering facility, located in the vicinity of the bus and the railway station, and is an ideal choice for visitors who are using public transport.
The town centre is within an easy walking ten-minute distance, while the taxi stand is near-by.
A large air-conditioned restaurant (basement space) and a cafe on the ground floor with a terrace guarantee a pleasant stay in this hotel, while the variety of offered dishes and drinks keeps you in good mood!
A separate room of the small restaurant is an excellent choice for presentations and private  meetings. The separate location from the remaining restaurant area guarantees discretion and nondisturbance by other guests.
Marbis Suites
Address: Tarascice 15
tel.: 385 48 622 183
fax: 385 48 626 670
e-mail: marbis@kc.t-com.hr
www.marbis.hr
Modern 4-star suites of 35 – 44 m2 in the centre of  Koprivnica, beautifully designed and lavishly equipped.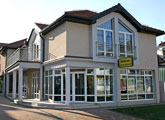 Regular offer:
own safe deposit
air conditioning
central heating
superbly designed bathrooms
in-suite bar
internet connection
satellite TV
fully equipped kitchen
Within the building there is a reception, a travel agency, a meeting room and a gift shop.
Private parking lot.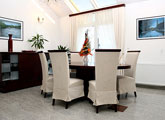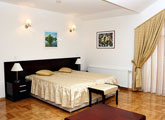 Family Farm "Jastrebov vrh"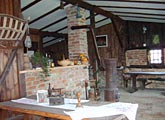 Family farm Nemec is situated on the nearest slopes of Bilogora mountain , 5 km from the centre of Koprivnica.
It covers eight acres of land and offers each visitor a taste of unspoiled nature, walks through fertile fields and thick oak and chestnut woods. You can enjoy playing with calm and gentle farm animals, children can ride ponies or play in the specially equipped children's playground. Art workshops are aviailable to children groups.
The household can  accommodate fifty guests Family celebrations, parties, dinners and daily visits by groups of tourists are offered.
Drop by for the taste of sweet cherries in May or crisp chessnuts in October, enjoy a glass of home-made fruit juice!Forget the fast pace of life and the city crowds.
Address: Bilogorska 55, Bakovcice
tel.: 385 48 637 564
mob: 385 91 797 6615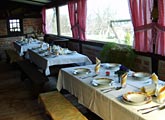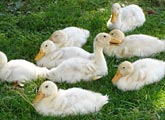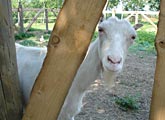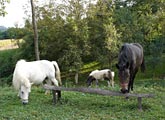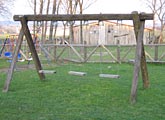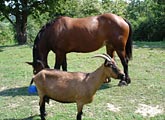 Guest house "Tara"
Address: Teofila Hana 8
tel.: 385 48 634 091
Catering "Zlatan"
Address: Varazdinska cesta 177a
tel.: 385 48 665 129, 385 48 665 150
e-mail: zlatan@kc.htnet.hr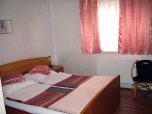 Bed and Breakfast Suncano selo –Sunny Village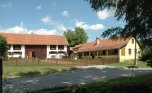 Address: Jagnjedovec 116
tel.: 385 48 864 293
mob.: 098 466 050
email: info@suncanoselo.com
web: www.suncanoselo.com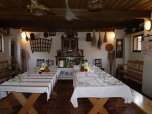 On the slopes of Bilogora mountain, 7 km south-west from the centre of Koprivnica, in the village Jagnjedovec, B&B Sunny Village is expecting you! A unique blend of the richness of tradition and modern possibilites of holiday and recreation, the village is ideal for the stay of children and youth, family leisure time and recreation of older visitors .
On 30 000 m2, a whole village is built in the traditional style of Drava river region. It will remind you of times gone by and provide a setting for an active holiday in the natural environment.Traditional cuisine or a simple meal prepared of home- grown food, a pleasure for all senses!
Opening hours: April to October, other times by appointment
Offer includes:
accommodation in houses built in the traditional style of the region, dating from 19th and early 20th century in single and family rooms, group accommodation for 30 people
meals based on healthy, traditional home-made food of the Drava region and a wide offer of vegetarian dishes
multipurpose playground for team sports and a children's playground with wooden toys
exhibition of old tools, items of everyday use, fabrics and furniture
educational workshops of old crafts: blacksmith, carpenter, cobbler, cart-wright, cooper
pond
farm and forest animals
viewtower
orchard with old varieties of fruit
organized walks
visits to the village yards with small animals
cycling excursions
English language camp for children 8-13 years
accommodation for cyclists