Another medal at the Winter Olympics!
---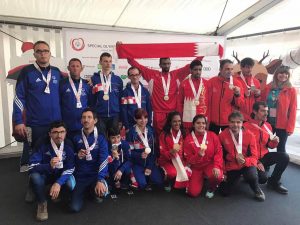 published: 24.03.2017 — Views: 21 puta
Members of the Sports Association for help people with intellectual disabilities "Veliko srce" proved once more that is the team with the biggest heart.
In the final race in the relay race on snowshoes 4 × 100, Nataša Zamljačanec Plahinek and Ivan Dujaković won the silver medal.
It was the last performance at the Winter Olympics in Austria. They are returning to the Koprivnica on 25 March 2017, when they expected gala reception which will be held in the CESD Podravsko sunce starting at 14:00.