Open enrollment in the program projects training for leaders of developing and implementing EU
---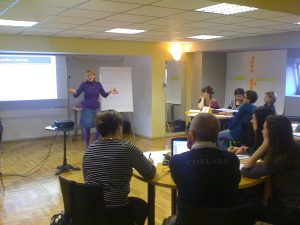 published: 03.03.2017 — Views: 1,058 puta
Open University Koprivnica calls for enrollment in an attractive training program for leaders of developing and implementing EU projects.
The program is verified and upon completion shall be entered in the e-working document. It consists of 163 teaching hours, of which 63 hours of theory and 98 hours of practice.
Classes begin on Monday, 6 March 2017, at 4 pm, at Ban Jelačić Square 6 in Koprivnica.
Information and registration on the phone 621 106 and 240 303